Welfare
Aetna Hospital Indemnity Plan Information
Aetna Medicare Advantage Plan
Effective January 1, 2023
For Information click on the links below:
____________________________________
The Welfare Fund of Local No. One, I.A.T.S.E. provides MAJOR MEDICAL AND HOSPITAL BENEFITS to our participants through our insurance carrier, AETNA.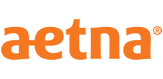 On AETNA's website AETNA.com, you can access comprehensive information regarding your health insurance coverage, including coverage and claims information and deductible and out-of-pocket year-to-date totals. You can order a new ID card, or print one. You can research doctors, hospitals and other facilities; the provider directory will give you detailed physician profiles.
But it is much more than just an information source about your health coverage. The site also features tools and resources that can help you take control of your health and wellness. One of these tools is a confidential online questionnaire called "My Health Assessment." This confidential online questionnaire can help you monitor your health status and identify health issues. You can also find out how your family health history may affect you, learn about preventive care, and check your progress toward your health goals. Based on your responses, you'll learn if you are at risk for conditions such as diabetes or high blood pressure, and also receive recommended next steps to help you get started on a path to better health.
Prescription Benefits
The Welfare Fund of Local No. One, I.A.T.S.E. provides PRESCRIPTION DRUG BENEFITS to our participants through our insurance carrier Express Scripts.

On Express Scripts website you have access to the Express Scripts Home Delivery service and can track your order history and order prescriptions. You can get answers to your prescription questions by following the "Manage Presciption" link, and search Express Scripts prescription drug list to learn about Express Scripts preferred brand equivalents that could save you money on your drug co-pays.
For information regarding eligibility, enrollment, self-pay premiums and other aspects of the Welfare Plan, click on the subjects listed on the left.