Member Assistance Program
The Welfare Fund's Member Assistance Program is administered for the Welfare Fund by The Actors Fund.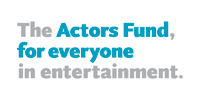 This tremendous organization, which is celebrating its 125th anniversary, has for many years provided Local 1 members with a wide range of wonderful and important services. They have helped many of us through life's difficult times, and they continue to do so every day. Many of you may be aware of The Actors Fund fine work with members and family members that have experienced problems with alcohol or drugs at some point in their lives. Their extremely competent staff works closely with our members, the Fund Office, and AETNA to assess individual needs, develop treatment plans, and provide support throughout the recovery process to those struggling with an addiction problem.
But this is just one of the services The Actors Fund provides to our members. The Actors Fund social workers work with our members to provide short-term counseling for problems ranging from emotional difficulties, stress management, to helping members deal with financial problems. They assist members in locating in-network individual and family psychotherapists. They provide career counseling, referrals for legal services, help with locating affordable housing, and health-related services including smoking cessation and nutrition. They provide free workshops related to financial planning, housing seminars, and stress and time management. They run support groups related to addiction recovery, managing anxiety and depression, and career transition issues. They provide free screenings for cholesterol, blood pressure, skin cancer, and many other health-related issues. To see a copy of the Actors Fund Brochure, click on the link.
If you need assistance, just call the Member Assistance Program line at (212)221-7300, ext. 119. You may also want to check out their website at ActorsFund.org to get additional information about their programs, and schedule information for their workshops.